-Taking Smiles to New Heights with Teeth Whitening-
Teeth whitening isn't just a recent trend for the mass majority of Americans, but a virtual requirement for every person that is trying to achieve the kind of smile that looks great and boosts self-confidence. Cosmetic dentistry in Westlake Village has helped countless patients develop a smile that both feels perfect and changes the way they see themselves in the mirror every morning. A quality smile is what can gain the interest of many, or can gain the heart of one. Unfortunately, all too many people are attempting to conceal their smile for fear of showing tarnished or yellowed teeth. Modern methods of teeth whitening allows for the kind of personal improvement that has life-changing potential. First, let's take a brief look at the most common causes of tooth discoloration in Westlake Village.
What Causes Discoloration?
It is commonly believed that a healthy set of teeth remain strongly resistant to discoloration, but the enamel is made of microscopic pores that inevitably lose their color with time. This is a very natural result of aging. There are several other common reasons for discolored teeth, such as chewing tobacco, smoking, drinking fruit juices, and many other foods and drinks that people tend to consume without concern for stains. When a patient chooses a bleaching treatment, it does have great potential to remove these spots from the enamel of our teeth, reviving the radiance of a beautiful, white smile.
There's lots of good news for those individuals seeking dental tooth whitening. Most of the time teeth whitening is still covered by dental insurance, and cosmetic dentistry isn't necessarily as expensive as people usually think.
This being said, let us take a more in-depth look at the different processes of teeth whitening in Westlake Village CA that are offered to you.
The Possibilities Are Endless!
One of the most convenient techniques of dental tooth whitening has to be the at-home whitening trays that we provide our patients. This method of teeth whitening uses a plastic tray full of a safe bleaching gel that's spread over the top and bottom rows of teeth. It's necessary to wear the tray for the recommended amount of time by your doctor, ensuring that the length of treatment is both healthy and effective. Another whitening technique available is that of the teeth whitening strips. These particular strip products provide an instantly engaging method to do moderate tooth bleaching treatments on your own time.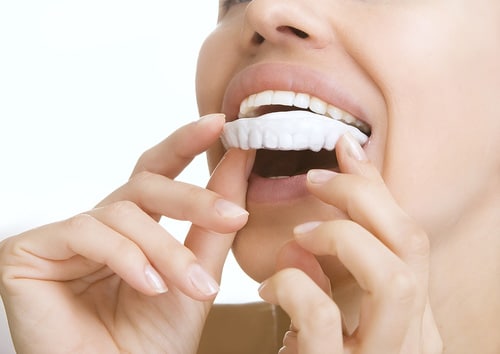 This sort of over-the-counter whitening system offers effects that are similar to the trays without needing to deal with bulky accessories. Strips provide a mobile approach to have teeth whitened without any fuss, and can even be accomplished by people caught up in frequently engaging activities. The effective and more complex techniques of teeth whitening are usually completed by way of a professional dentist in Westlake Village. While slightly more expensive, getting your whitening done with our dentist is a whole lot more quick and effective, leading to a significantly brighter smile in much less time. This approach might be perfect for people that have pressing teeth-whitening desires. This approach is highly powerful and will provide dramatic effects the same day as treatment.
Whatever method you choose, the first step is always to reach out to your Westlake Village dentist for a consultation. At that point, the doctor will be able to help you find the most practical and efficient method for your desired results.