Getting a Tooth Implant
Learn the simple process of replacing your tooth with dental implants in Westlake Village
When you visit our office for dental implants in Westlake Village, we will handle your procedure from start to finish, including the bone grafting. We have an oral surgeon in house that handles all surgeries from implants to extractions. In order to replace your missing tooth a small post made of titanium is placed into the socket where your tooth used to be and secured. Once your implant is bonded to the jawbone, an abutment, or connector to the post is added to hold your new tooth. Then, making a model of your bite creates your new tooth, or dental crown. The crown will be molded and attached to the abutment. The color of your entire dental implant will be made to match the color of your natural teeth to make it as unnoticeable as possible. If you have a missing tooth and would like to see if dental implants in Westlake Village are for you, call us at (805) 495-7212 today.
Know What to Expect With Tooth Implants
Dental implants in Westlake Village take several visits to complete
"It's like getting your teeth back"
"I had some teeth pulled on the bottom, also I had three implants. He did my implants after my dentures, I said I don't have any teeth on the bottom, and he said I can do implants. It's like getting brand new teeth, it's like getting your teeth back, the ones that you lost. They actually look better than your teeth, they're so nice, I love my implants. The best part was not having the pain you'd think about when you're getting a screw coming all the way through. I didn't feel anything, I'm telling you, not a thing. When they were all done I was like, wow, they look amazing, they look really good."
Elaine R.
Agoura Hills, CA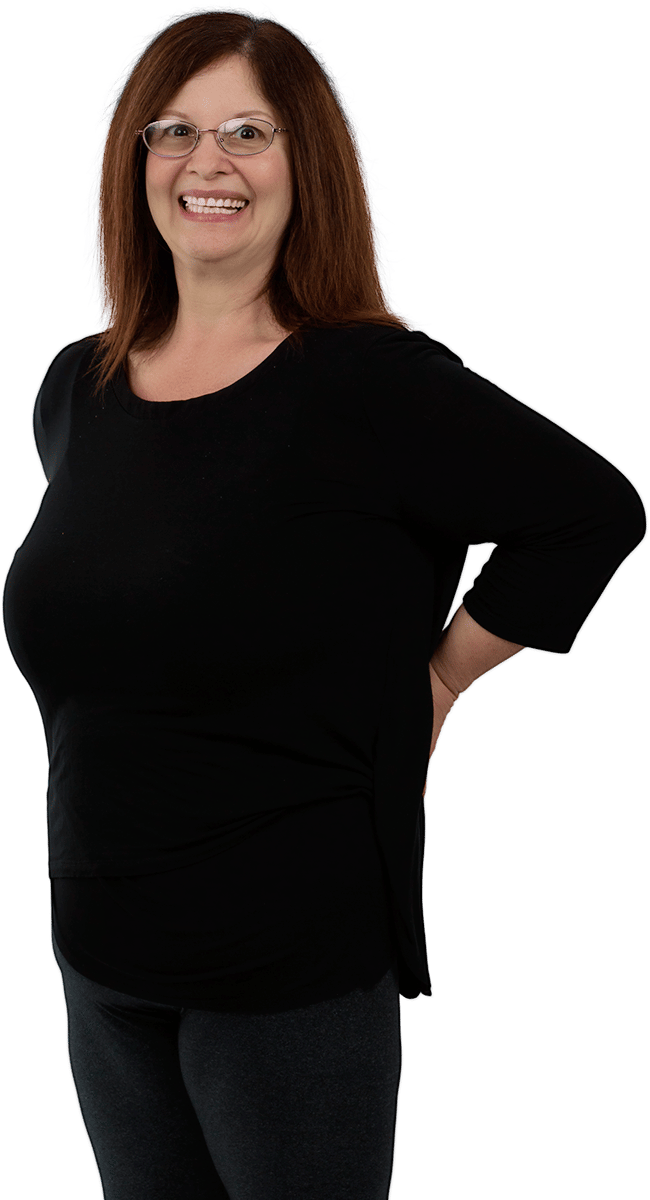 Implants, Bridges, or Dentures: Which One Is Right For Me?
Find out if you need a tooth implant in Westlake Village or another service
If you have missing teeth, then there are several options available for you to choose from when it comes to replacing those teeth. Dental implants in Westlake Village are a great option for those who have one or a few missing teeth that need replacing. They are also a more permanent and safer solution when compared to others. You may have heard of dental bridges, which used to be a more common way of replacing missing teeth. Bridges require the use of the two adjacent teeth to support a new replacement tooth. This method has its disadvantages because it puts the adjacent teeth at risk for other oral
health problems such as fracture and tooth decay. Dentures are another teeth replacement option that is available in partial or complete sets. If you are missing just one tooth, then dentures probably are not for you. However, if you are missing a few teeth, partial dentures provide you with a good option. Complete dentures are for replacing your full set of teeth. If you would like to learn more about dental implants in Westlake Village or other teeth replacement options, call our office today at (805) 495-7212 or click the 'appointments' button below to schedule an appointment.
Check out other services we offer at Westlake Village Dentist related to implants
Total Care, Without Fear
Our dentist in Westlake Village can ease your fear during all procedures
Worrying about your visits to the dentist are a thing of the past when you make Dr. Melina Looyzadeh your chosen doctor in Westlake Village. We have sedation techniques, music, reading materials and everything you need to feel comfortable. Call us today and experience the best dental office in the area!
We are available to answer your questions 24/7. Call us now.
"Have Dental Fear? Sedation Is Offered For Implants"
Getting dental implants in Westlake Village is nothing to fear
"Do you have dental fear or anxiety that keeps you from getting the health care you need? As your Westlake Village dental assistant I can offer you a solution to your fear with sedation dentistry. Sedation in the form of a pill, or oral sedation, is offered as well as IV, or total sleep, sedation when getting a tooth implant in Westlake Village. These sedation techniques will relax you, and even put you to sleep during the full procedure. Many patients don't even remember having the procedure done at all! If you are interested in sedation for your implants or other dental procedure, call us today!"
Cristina M.
Registered Dental Assistant