Deep Cleaning: Your Gingivitis Solution
Gingivitis in Westlake Village can be treated and reversed with a deep cleaning.
Yes! Gingivitis in Westlake Village can be reversed and treated if caught early on by your dentist. When you come in for an exam or cleaning at Westlake Village Dentist, Dr. Melina Looyzadeh will check for signs of tartar, plaque and bacteria under the gums. If this occurs, a dental deep cleaning will be suggested to help remove the risk of developing pockets between the teeth and gums that can lead to gingivitis, gum disease and periodontal disease. A deep cleaning, or scaling and root planing, removes the harmful bacteria and the threat of gingivitis to your health. If you have already developed gingivitis or gum disease, deep cleanings will be suggested routinely until the infection is removed and your gums heal. Maintaining good oral hygiene by brushing, flossing and visiting the dentist every six months can keep your teeth, gums and mouth healthy. If you are showing early signs of gingivitis in Westlake Village, give us a call at (805) 495-7212 today to schedule your appointment for an exam and cleaning.
Know If You Need a Deep Cleaning
Gingivitis in Westlake Village is treatable with a deep cleaning.
"When they were all done I was like, wow"
"I had some teeth pulled on the bottom, also I had three implants. He did my implants after my dentures, I said I don't have any teeth on the bottom, and he said I can do implants. It's like getting brand new teeth, it's like getting your teeth back, the ones that you lost. They actually look better than your teeth, they're so nice, I love my implants. The best part was not having the pain you'd think about when you're getting a screw coming all the way through. I didn't feel anything, I'm telling you, not a thing. When they were all done I was like, wow, they look amazing, they look really good."
Elaine R.
Agoura Hills, CA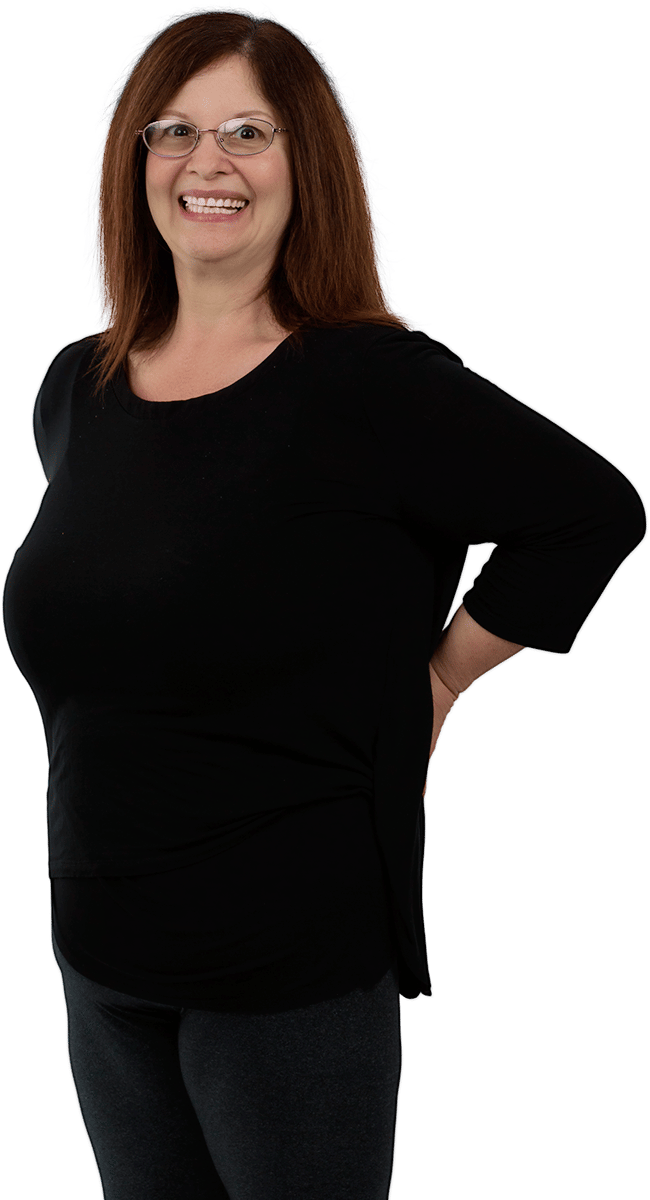 Gingivitis Vs. Periodontal Disease
Know the differences between gingivitis and periodontal disease in Westlake Village.
Many speak of gingivitis and gum disease in Westlake Village as if they are the same thing, when that's not quite true. Gingivitis is the inflammation of the gums, while gum disease, or periodontal disease, is an inflammation and infection within the gums. This is what makes gingivitis and early stages of gum disease reversible or treatable. With gingivitis the bacteria, plaque and tartar under the gums just becomes irritated, red and swollen. However, without the proper care your gingivitis will turn into severe inflammation and the bacteria build up will cause an infection in the gum tissue. If the infection isn't treated it can
cause bone loss and even loss of your teeth. The most important thing to remember when it comes to treating periodontal disease is that you are treating the rest of your body as well. The bacteria present under your gums can get into your blood stream and increase your risk of heart attack, stroke and diabetes. If you have any signs of inflammation such as red, swollen, bleeding or tender gums, you may have developing gingivitis in Westlake Village. Give us a call at (805) 495-7212 today so we can help reverse your inflammation and prevent gum disease.
Check out some of our other services related to gingivitis at Westlake Village Dentist
Find Relief 24/7
Our dentist in Westlake Village has an emergency hotline available
Our team is always here for you! We have an emergency hotline available 24/7 for any dental emergency or appointment scheduling. Call us with any questions, and let us get you in and out of pain as quickly as possible.
We are available to answer your questions 24/7. Call us now.
"Watch For These Symptoms of Gum Disease"
Gum disease in Westlake Village has a few important symptoms to look out for
"If you notice any signs of gingivitis in Westlake Village it is important to come see us to ensure it doesn't develop into gum disease. We want your teeth and gums to stay healthy, but most importantly we want your overall health to stay intact. Watch for red, swollen, bleeding, receding or tender gums as these are all signs of gingivitis. Consistent bad breath, painful chewing and loose or sensitive teeth are also signs of developing gum disease. Visit us and the rest of our staff at Westlake Village Dentist to get the best dental care in Westlake Village. We are ready and waiting to help!"
Julie C.
Registered Dental Hygienist