What You Need To Know About Veneers
Porcelain veneers in Westlake Village are a versatile cosmetic solution
Are you looking for the next best way to get beautiful teeth, enhance your smile and gain confidence? Porcelain veneers in Westlake Village just might be the solution for you! Veneers are pieces of thin ceramic material that are bonded to your teeth in order to fix cosmetic problems. Veneers help the appearance of your teeth by having the ability to change the shape, size, length and even color of them. They are often used to cover severe stains teeth whitening is unable to treat, or close gaps in teeth without the long-term use of Invisalign or other aligner. We offer pressed ceramics and multi-colored ceramics at Westlake Village Dentist. If you want to improve the appearance of your teeth quickly without undergoing anesthesia, try tooth veneers. Call our cosmetic dentist today at (805) 495-7212 and schedule your consultation for porcelain veneers in Westlake Village.
What To Expect With Veneers
Tooth veneers in Westlake Village usually take three visits.
"Very happy to see me smiling"
"I had a gap in my front teeth, and it couldn't be fixed with braces or anything conventional like that. Lumineers, or veneers, were the only option to do this, so we went ahead and did it. The whole procedure right from the beginning, just describing the process to me, was already giving me confidence that this was good for me. My wife was very happy to learn that this could be done to my teeth, and she was very happy to see me smiling for the first time just naturally, without thinking, without being conscious about what it looked like."
Douglas C.
Newbury Park, CA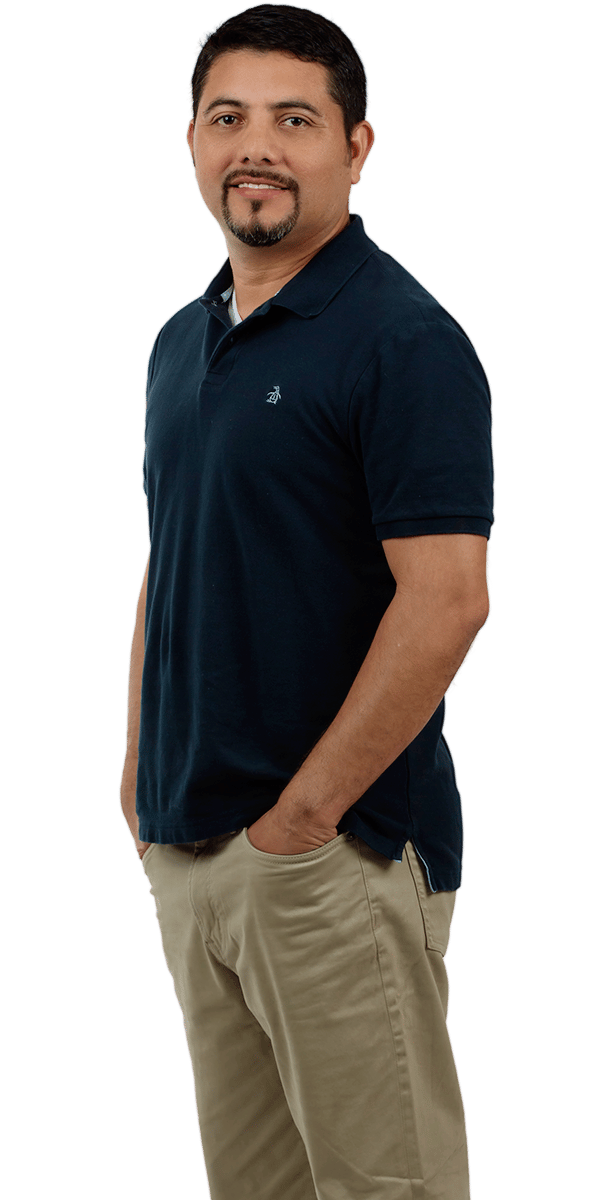 The Process of Getting Veneers
Learn what is involved in getting porcelain veneers in Westlake Village
When getting tooth veneers in Westlake Village, the process may take up to three appointments including your diagnosis, treatment planning, preparation for veneers and the bonding. This common alternative to dental crowns will last for many years when performed properly with quality and care. The first things we will do is photograph your teeth and discuss your expectations with the veneers and their appearance. Once your wants and needs have been clearly outlined, we will take molds of your teeth to design veneers that are durable and long lasting. We will make temporaries for you to try out to make sure you enjoy your new
look, then proceed with your permanent teeth veneers. In order to prepare your teeth for the bonding of the veneers, your teeth will be buffed to accommodate the thickness of the ceramic piece. Your veneers will be created in a dental lab to ensure they will fit properly. The application of the veneer to your tooth requires dental cement and a light beam to harden the bond. You are also able to choose the color of your veneers before application. To schedule your appointment for porcelain veneers in Westlake Village, call us at (805) 495-7212 or click the 'appointments' button below.
Check out some of the other services we offer at Westlake Village Dentist related to veneers
Best Service, Quality Care
Dr. Melina Looyzadeh, our dentist in Westlake Village ensures a great experience
Our staff at Westlake Village Dentist is kind, gentle and flexible when it comes to all of your needs. We all love what we do, and can promise you the best dental care in the Westlake Village area. Get the best service and quality care you deserve by scheduling an appointment with us today.
We are available to answer your questions 24/7. Call us now.
"Veneers and Their Uses"
Porcelain veneers in Westlake Village have many different uses
"Tooth veneers in Westlake Village are a popular dental procedure to receive because they are very versatile in their purpose. If you have discolored teeth because of severe stain, root canal treatment or discoloration, veneers can be used to hide them. They are also a great solution to worn down, chipped or broken teeth. The thin shells of ceramic can replace the missing portions of your teeth to make them look and feel stronger. Veneers are very handy in changing the shape of misaligned, uneven or gapped teeth, another reason they are very versatile. Schedule an appointment with our team at Westlake Village Dentist for a consultation and the best porcelain veneers in Westlake Village."